Mercedes AMG at Rimrock Mercedez-Benz in Billings
---
WHAT IS A MERCEDES-BENZ AMG?
In 1967, a duo of automotive engineers with a passion for motorsports worked to craft and fine-tune the engines for Mercedes-Benz race cars in the smallness of an old mill. Today, as the performance division of Mercedes-Benz, AMG is responsible for creating some of the most innovative and desired vehicles in the world. Because of the skilled craftsmen, designers and engineers who live to test the limits, and one shared conviction, people have been given the opportunity to experience true, top-quality performance that allows them to win the race. The creators of this kind of power designed the 43, 45, 63, and 65 model lines giving nice authentic performance cars the kick then need for that speed you crave.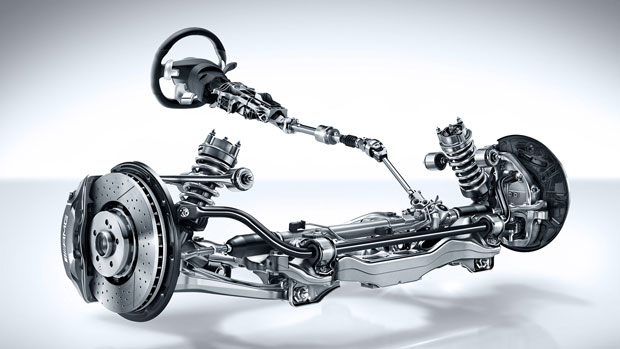 SHAPE OF PERFORMANCE
AMG has been careful to cut corners, perhaps that's why this car is most sought-after for performance. While many vehicles on the market, scream speed, the Mercedes-AMG is the vehicle where performance and speed are kings. Even at first glance, you can tell there's something different about a Mercedes-AMG. Maybe it's the sharpened profile, the wider wheel arches, or the road-hugging lower bodywork. At the AMG Design Center in Affalterbach, the aggressive character of Mercedes-AMG takes shape based on the advanced, high-
performance technology beneath its exterior.
The AMG Engine and BiTurbos
While the hand-built engines usually steal the spotlight, the AMG approach to raising heart rates is anything but one-dimensional. It's about using all the weapons in the engineering arsenal to create a high-performance driving experience that's simply without equal. Using the most advanced technological leadership of the latest and greatest biturbos, the AMG engine was built with simply one thing in mind, the ability to outperform any other vehicle on the market. With each generation, you'll find the AMG engines will only develop more muscles and more efficiency

WE'VE HAD A HAND IN EVERYTHING
In a Mercedes-AMG, impeccable craftsmanship isn't confined to the engine compartment. Every element is conceived and created to outperform in every arena, including its ability to catch the eye of a discerning driver. From the finishing of the cabin appointments to the calibration of the running gear, an AMG automobile represents the seamless intersection of high-tech engineering and handcrafted excellence.
SOME THINGS CANNOT BE MASS PRODUCED
From the beginning, the "One Man, One Engine" philosophy has guided AMG's approach to manufacturing. Even now, every AMG engine is hand-built from start to finish by one of about 50 AMG Master Engine Builders in a special facility. As the final step in the assembly process, that affixes engine-makers a plaque engraved with his signature to the engine cover. It's an enduring reminder that even the heart of a Mercedes-AMG has a soul.