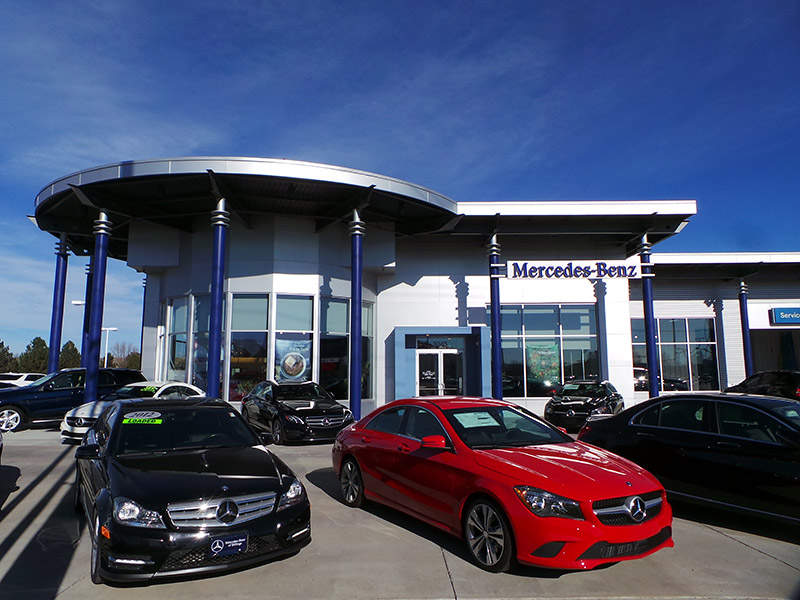 Mercedes-Benz dealership in Billings, MT
When it comes to searching for a new Mercedes-Benz vehicle or a pre-owned automobile from any other manufacturer in the town of Billings, Montana, you're not going to find a better destination than right here at Mercedes-Benz of Billings. We've got a huge selection of new Mercedes-Benz models from the CLA to the GLA, from the E-Class to the C-Class, and everything between them.
Here at Mercedes-Benz of Billings, our beautifully modern showroom was designed to offer a relaxed atmosphere for you to check out our cars and SUVs without being bothered. Take your time, formulate some questions, and when it's time for you to get some answers our knowledgeable sales staff will be happy to step right in and pick it up from there.
But if you're not ready to come into the showroom or step onto our expansive pre-owned lot, then you'll be happy to know that our inventory is available right here on our website as well. You can find everything that we have available in the showroom and on our lot right here on the site, as well as a multitude of different tools to help you along the car-buying process. When you finally are ready to come in, feel free to schedule a test drive beforehand and we'll get you behind the wheel as soon as you get here.
Even if you're not in the market for a new or pre-owned vehicle, both our facility and website have plenty to offer in the way of automotive service as well. Our exceptional service team is ready and willing to take care of whatever your needs are, and you can find plenty of information about what we offer right here on the site.
We're glad that you've chosen to check us out here at Mercedes-Benz of Billings, and can't wait to help you along your automotive journey. Be sure to get in contact with us if you have any questions at all!